Sensei!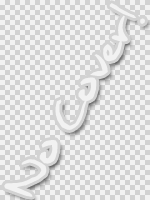 Sensei!
By: Kawahara Kazune
Publisher: Shueisha (Serialized in Margeret)
Translator: Sakura, Crisis (Vol 2 part 4), NaoTaro (Vol 3 part 1 & 2)
Editor: Sakura, Crisis (Vol 2 part 4, Vol 3 part 1 & 2), KnM (Vol 3 part 4)
Scanner: Sakura, KnM (Vol 3 parts 1, 2 & 4)
Status: ONGOING
Notes: Sakura speaking. =) Well, as many of you might have noticed, my obsession with teacher/student relationships is showing again. (Kinky, isn't it..?") This is perhaps one of my favorite portrayals of this weird obsession, and it's all thanks to Crisis for sending it over from Hong Kong. Thank you, sweetie bum. Also, thanks to Crisis for lending me Adobe 6.0, which makes scanlating a HELL of a lot easier–!
All those who are afraid to read my scanlations because I have this awful reputation for getting names wrong all the time, guess what? =) My awesome Japanese friend, Yuu was really helpful and supplied all the hiragana for the names. =) So it's safe to read, honestly–!!
Also, there appear to be NO intervals or chapter break-ups in the comic, so I'm just choosing the most suitable places to stop. ^^
Summary: Sensei! is a shoujo manga, telling the story of Hibiki and her friends, each eccentric and supportive of each other in their own way. Hibiki, age 17, realizes that she has never, truly been in love before – a strange thing, since everyone else around her seem to be experts on love! Then one day, she is asked by her friend to deliver a love letter…
Download
Volume 1: Part 1 | Part 2 | Part 3 | Part 4 | Part 5
Volume 2: Part 1 | Part 2 | Part 3 | Part 4
Volume 3: Part 1 | Part 2 | Part 3 | Part 4 | Incomplete